Chick‐fil‐A 33rd & Broadway hosts a Holiday Utility Blessing Tree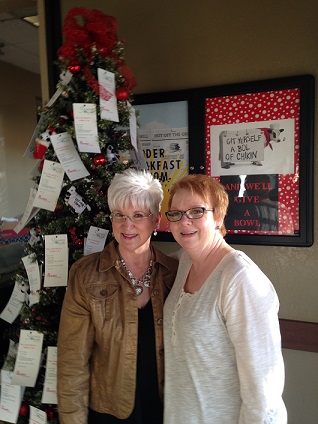 Chick‐fil‐A 33rd & Broadway hosts a Holiday Utility Blessing Tree during December. This year will be the 4th year that we have been able to display our tags with the stories of those in crisis. We greatly appreciate their community support. We are honored and blessed to partner with Chick‐fil‐A 33rd & Broadway.
Utility Blessing tree from Dr. Tamatha Rowe Chiropractic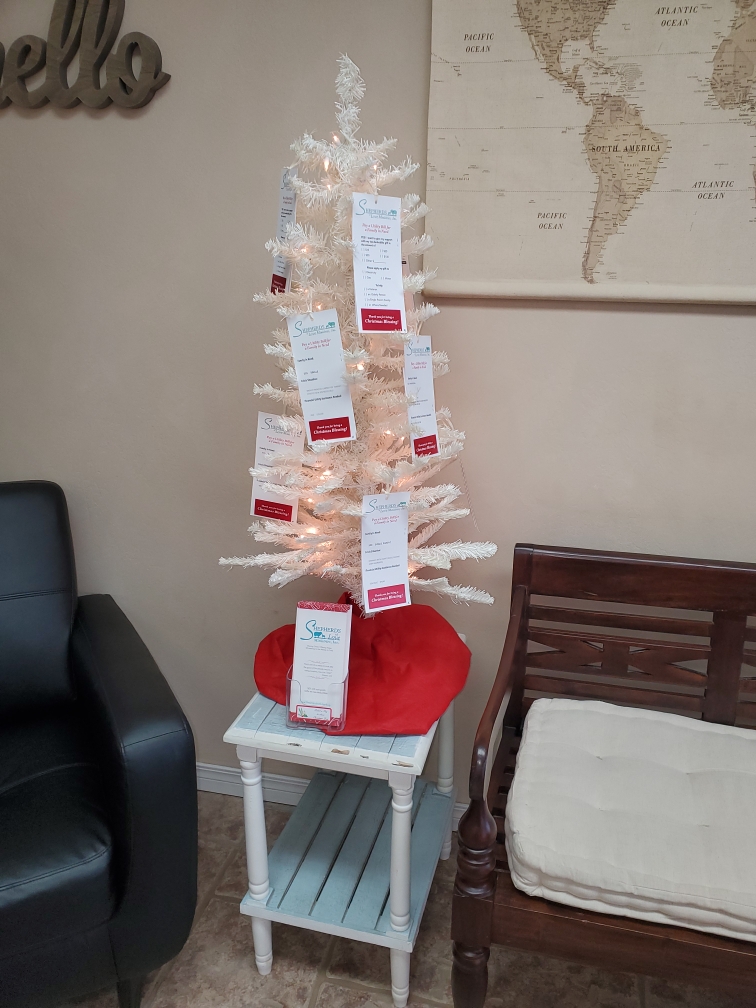 Dr. Tamatha Rowe Chiropractic displays a tree in her waiting area, a perfect time to review the stories and reflect on those needing help. She has been a supporter of SOLM for 15 years.
Utility Blessing Tree Fundraisers
Grace Church of Choctaw, Ok hosted our December Utility Blessing Tree. Members will adopt a tag from the tree and contribute to paying a needy family's utility bill.
We appreciate these young women of Grace who assisted with our display. Grace Church is a wonderful place where you will meet Jesus in action and learn how to have a personal relationship with Him.
To learn more about Grace and Pastor Steve & Stacey Eden, visit: www.gracechurchok.com.
Other churches and businesses have since volunteered space for host trees.
Ladies Fundraiser Luncheon
In 2011, the first ladies luncheon proved itself a success as 200 women gathered to learn about Shepherds of Love Ministries, fellowship and enjoy good food and great music from a Christian Ladies Ensemble directed by Dr. Jeri Edmonds accompanied by Patrick Hayes.
One speaker, a former client of ours related the blessing Shepherds of Love Ministries had been in the life of her family when their need seemed overwhelming. Since that time she found gainful employment and her family life is back on track. To hear her complete story view our video on the Home page.
Judy Howard donated proceeds from the
fundraiser sales of her recently published book, "1905 Cookbook Food for Body and Soul".
SOLM Keeping Kids Warm
Church Community Group Partners with SOLM providing 30 new coats for 1st graders in a poverty school in Oklahoma City.